A new exhibition at Birmingham Museum and Art Gallery examines the lives of children from as early as the 18th century to present day. Running from 26th March until the 10th June, the exhibiton includes images of Bournville in the 1930s and 40s.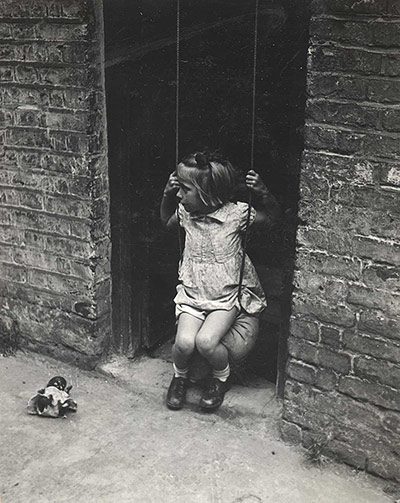 Children's Lives will look at how the experience of childhood has changed dramatically over the years. Photographs, archive documents, costumes, artwork and objects will bring it all back to life. It explores different ways people have thought about childhood, as the stage of life, relationships with families and friends, experiences at school and at work, but also focusing on the ways that children have imagined the world.
The exhibition will draw extensively on Birmingham's archive collections and will include photographer Bill Brandt's haunting images commissioned by Bournville Village Trust and taken between 1939 and 1943. Looking at his images, you see insight into the working life of children. There is a crowd of chimney sweeps, with their fact covered in soot. One boy sells newspapers on street corners, another delivering 3,000 letters a day around our Bournville site.
Children's Lives is a project between the University of Birmingham, Birmingham Archives and Heritage and Birmingham Museum and Art Gallery. It will be part of Birmingham's contribution to the Cultural Olympiad programme for 2012 and is supported financially by the Heritage Lottery Fund.
The exhibition is £4 for Adults, £3 for Concessions and £2 for Children under 16.
Links:
More details for BMAG
Project website
Gallery of images from The Guardian